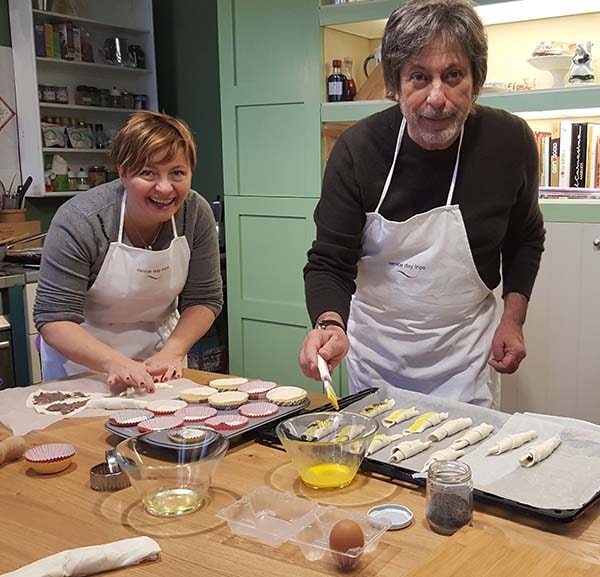 Cooking class in the Country
February 23, 2017
650,00€ – 1.520,00€
AMARONE EXPERIENCE
WINE TOURS
A special wine tour of the Valpolicella,
ideal for lovers of robust red wine.
from euro 190/person
The Valpolicella is located between Verona and Lake Garda, an easy drive from Venice. This group of small valleys has been famous for its wine production for over 2,000 years. Discover all of the wines made here today, including Amarone, Ripasso, Valpolicella and Recioto. Learn about the local grape varietals and unique production methods directly from the winemakers. Enjoy the beautiful hilly scenery as you explore the Valpolicella Classica wine producing area with your private guide.
Private day trip to the Valpolicella wine country
Pick-up and drop-off service from Venice Tronchetto, Padova or Verona
Round-trip transportation by comfortable passenger van or car
English-speaking sommelier as your wine guide for the day
Scenic drive through the hilly Valpolicella valleys, past olive groves and classical villas
2 boutique winery visits, from vineyard to cellar, where you will meet the winemakers
2 guided wine tastings of the many Valpolicella varieties including Amarone
A traditional lunch at a typical trattoria
Maximum flexibility in meeting any special requests before and during your tour
For groups of more than 8 people, send us a custom request.
PAY ONLY DEPOSIT
Description
Program
9:00 am
Pick-up from your location
10:30 am
Arrive at the first winery in Negrar.
Meet the winemaker and learn about the wine making process.
A full guided wine tasting of all of the wines they produce.
12:30 pm
Traditional lunch at a typical trattoria
2:30 pm
A scenic drive to Marano della Valpolicella to the second winery.
Walk through the vineyards with the winemaker and see where the grapes are dried for the Amarone and Recioto wines.
A full guided wine tasting of their production.
4:30 pm
Leave the Valpolicella for return journey.
Drop-off at your location.