Connecting you with real places, real people, authentic experiences
Do you share our passion for Italian wine, food and culture? Escape with us on a special wine day.
Reach out and touch history on a fascinating city walk. Join us in the kitchen to create a traditional recipe.
Create memories to last a lifetime. We provide outstanding private tours and activities in the cities of Venice, Padova and Verona together with the top wine producing areas and countryside of the Veneto.
You're in expert hands. Our wine excursions are led by accredited Italian sommeliers.
Our food visits and cooking lessons are led by master cheese tasters and local chefs.
Our city walks are led by knowledgeable and friendly local guides
We take pride in what we do. Every tour. Every time.
Ready to book?
Choose your tour or activity
Discover our exciting new tours and packages for 2022/2023, from Padova Spritz Walk to the Art of the Aperitivo in Venice.
Discover our tours and activities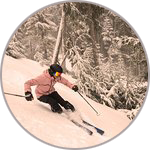 BestDay24126
"Hands down the best experience of our trip"


Rewieved November 9, 2022
I learned of Rachel/Venice Day Trips via a lockdown Zoom about Venice Apperitivos and decided that if she could be that fun from her kitchen 5000 miles away, I would love to have that experience in person. Fast forward a year, we booked the aperitivo tour before the start of a 10-day cruise…
---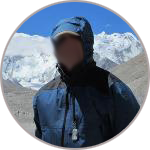 jfehrenb
Huntsville, Alabama
"Mario is a superstar!"


Rewieved November 3, 2022
Mario is a superstar. My wife and I, based on a recommendation from a wine expert we trust, contacted Mario at Venice Day Trips. We worked together to customize an itinerary that exposed us to some wines we were less familiar with as well as some of our favorites. Mario has a superb knowledge of Italian wine…
---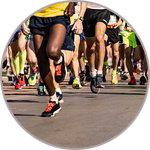 270michelew
"A highlight of our trip!"


Rewieved September 3, 2022
Mario was there to greet us right on time. As wine enthusiasts, we were excited and even more to find out he is a Sommelier! On the drive out to the Valpolicella region, we learned so much more about wine, Italy and his life. He is not only knowledgeable, but friendly and easy to be around…
Milan is a thriving cultural and artistic mecca in northern Italy, offering a unique blend of the historic and modern.
Verona, historic home of Romeo and Juliet, is a must-see city to include in your northern Italian itinerary.
... and now are you ready to book?
Choose your tour or activity