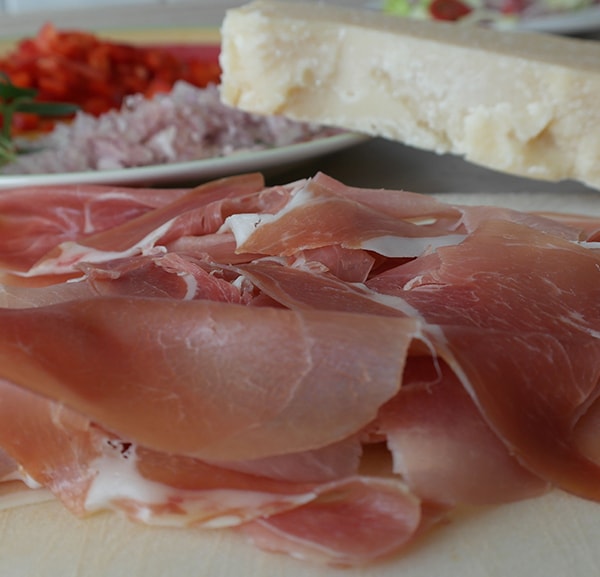 Gourmet Emilia Romagna 5 days/4 nights
March 19, 2017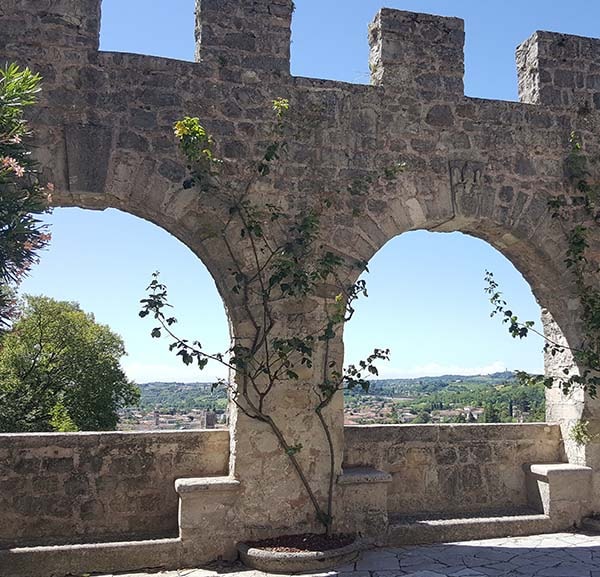 Vineyards & Castles
January 7, 2018
WINE GEEK WEEK
PACKAGES
An unforgettable week of winery tours and tastings, from Amarone to Ribolla Gialla
from euro 1.650/person
Designed with wine connoisseurs in mind. This weeklong tour includes the most important wine producing areas of northeastern Italy:
Veneto: Valpolicella, Prosecco DOCG, Soave, Euganean Hills
Friuli Venezia Giulia: the Collio and Colli Orientali del Friuli
Five full days of winery visits. Take a stroll in the vineyards, learn about production methods in the cellars and meet the passionate winemakers. Guided tastings with your dedicated sommelier. Tour accomodations are provided in the charming university town of Padova, an excellent base for exploring the area and very convenient to Venice.
6 nights' accommodation at a charming boutique hotel with private bathroom, in a double room, including breakfast
All transportation of the itinerary by van or minvan
English speaking support at all times by Venice Day Trips staff, local guides and hotel staff
5 full days of wine touring, visiting 2 wineries per day (10 wineries total)
Tour orientation on the afternoon of arrival day with welcome Aperitivo and tour orientation
Guided wine tastings at each winery visit
All lunches on wine tour days, inclusive of wine, water and coffee
Personal wine guide
Duration of this tour: 7 days / 6 nights
For groups of more than 8 people, send us a custom request.
Are you a single traveller looking to join a group? Contact us.
Description
Tour highlights:
Small group format of a maximum of 8 fellow wine enthusiasts
Accomodations at a charming boutique hotel in Padova
Veneto wine tours include the Valpolicella, Soave, Prosecco DOCG and the Euganean Hills
Friuli wine tour includes the Collio and the Colli Orientali del Friuli
Memorable meals with great wine and food (lunch is included on wine tour days)
English-speaking wine expert as your guide throughout the tour
Maximum flexibility in meeting any special requests before and during your tour
Detailed Day-by-Day Program
day one:
Independent arrival in Padova (closest airport is Venice Marco Polo airport. Padova is also well-served by high-speed trains arriving from Venice, Milan and Bologna). Airport transfers available on request and will be quoted separately.Check-in to your hotel, Hotel Belludi 37.Lunch and afternoon on your own.5pm Meet your guide and fellow travelers in Padova for a welcome Aperitivo and tour orientation. We'll go over the detailed program for the upcoming days. A helpful introduction to the each wine producing area to be visited and types of wines. Restaurant recommendations for your evenings in Padova.Available to be booked separately: guided city walk of Padova including advance reservations to the Scrovegni Chapel.
day two:
Breakfast at the hotel.
10:00 am. Pick-up from the hotel to depart for our day in the Euganean Hills
10:30 am. arrive at the first winery for a visit and guided tasting
12:30 pm. lunch at a classic trattoria
2:30 pm. afternoon winery visit and wine tasting
5:00 pm. return to PadovaThe Euganean Hills is a lush green region is a vulcanic area that has been famous for its wine since the ancient Roman Empire. It was also reknown as the private vineyard of the "Serenissima Republic of Venice".
Today the Colli Euganei are well-known for their wines (13 of which carry the D.O.C. label) which include the warm Colli Euganei Rosso, classic Colli Euganei White, full-flavored Cabernet Franc, robust Cabernet Sauvignon, elegant Merlot, noble Pinot Bianco, sparkling Serprino, pleasing Moscato and finishing with the Fior d'Arancio and its delicate citrus notes.
day three:
Breakfast at the hotel.
9:30 am. Pick-up from the hotel to depart for our day in the Valpolicella
10:30 am. arrive at the first winery for a visit and guided tasting
12:30 pm. lunch at a classic trattoria
2:30 pm. afternoon winery visit and wine tasting
5:00 pm. return to PadovaThe Valpolicella is a valley located between Lake Garda and Verona, famous for its historical wines. It seems that the name Valpolicella itself comes from ancient Greek and means valley of the many cellars. Today the most important wines produced there are Amarone and Recioto. The landscape is breathtaking with its classical villas surrounded by vineyards, olive groves and orchards.
day four:
Breakfast at the hotel.
9:30 am. Pick-up from the hotel to depart for our day in the Prosecco DOCG hills, near Valdobbiadene
10:30 am. arrive at the first winery for a visit and guided tasting
12:30 pm. lunch at a classic trattoria
2:30 pm. afternoon winery visit and wine tasting
5:00 pm. return to PadovaThe lush green hills of the Prosecco winegrowing region form a triangle that includes the towns of Valdobbiadene, Conegliano and Vittorio Veneto. This picturesque area lies just an hour's drive northeast of Venice itself. This important wine region is characterized by steep hills covered by vineyards and framed by the nearby Dolomite mountains. Here the very air itself smells of grapes and wine and the wonderfully simple local cuisine. Even the ancient Romans appreciated the fine wines produced here.
day five:
Breakfast at the hotel.
9:45 am. Pick-up from the hotel to depart for our day in the Soave Classic area
10:30 am. arrive at the first winery for a visit and guided tasting
12:30 pm. lunch at a classic trattoria
2:30 pm. afternoon winery visit and wine tasting
5:00 pm. return to PadovaSoave is located between Verona and Venice, where the soil is mainly from a volcanic origin. The Soave wine is one of the most famous white wines in Italy and in the world. This is an antique wine, that represents the history of a territory and people that through this wine demonstrate their noble work. On today's excursion you can taste two of the DOCG wines from the Veneto region: the Soave Superiore and the Recioto di Soave.
day six:
Breakfast at the hotel.
8:30 am. Pick-up from the hotel to depart for our day in Friuli Venezia Giulia
10:30 am. arrive at the first winery for a visit and guided tasting
12:30 pm. lunch at a classic trattoria
2:30 pm. afternoon winery visit and wine tasting
7:00 pm. return to PadovaFriuli Venezia Giulia is a must for serious wine enthusiasts. This small but powerful wine-producing region, overlooking the northern Adriatic Sea and bordering Austria and Slovenia, will amaze you with its aromatic full-bodied white wines and robust reds. It is gaining increasing international attention for the wide variety of quality wines made from native varietals and top international grapes. Friulian winemakers are highly skilled at using innovated techniques in the vineyard and cellar, without overlooking the strong traditions of the area. We will venture into the hilly terrains of the Collio and the Colli Orientati del Friuli, the top wine producing areas of the region.
day seven:
Breakfast at the hotel. Check-out and departure
Airport transfers available on request and will be quoted separately